About LBF Actors
LBF Actors represents compelling, dynamic actors in the NZ & International Screen Industry.  We launched in 2011 representing young actors.  As our youth grew and reached maturity, we evolved into representing all age ranges including adults.  
Our mission is to assist talented, compelling, aspiring actors to achieve their dreams of working and thriving in the entertainment industry.  The Director, Liz Baldwin-Featherstone has been in the entertainment business for over 40 years. She's a diligent, proactive manager who knows LBF actors well, encourages them regularly, and works 7 days a week to get them into doors and booked for work.  She's an aggressive cheerleader!
We believe that the right agent can be an actor's greatest champion, strongest supporter & wisest counsel.  A strong, connected agent/actor relationship integrated with an actor's persistence, dedication, passion and talent are the keys to making it in this business!
We represent actors that have been in the industry for years and who possess an impressive biography.  We also have actors who are just getting started, but who want to pursue acting and performance. This is what we're all about:  To train, help, foster and promote ... and we take the challenge of helping actors pursue their dreams VERY seriously!
We run an ACTING ACADEMY for youth actors which commits to excellence in learning, teaching & performance of Improvisation;  Acting & Audition Techniques;  Standard American Accent;  Intensive Scene Work;  Stage & Screen Combat.  A rich, positive environment which stimulates our actors to develop and progress in strides!  
We provide audition coaching & american accent training for our adult actors and encourage them to maintain & develop their work by taking regular acting classes with a professional adult acting coach. 
We teach an Intro Workshop for all new young actors to the agency & a Private Acting Session with new adult actors.  These sessions are fundamental as it gives us insight as to the current ability & skills of the actors, what roles they're ready for and what development they need in order to progress.  In simple terms - we get to know them creatively!  Current actors can participate in these workshops as a refresher to recharge, fortify skills and retain a connection between ACTOR & AGENT.   Private Sessions are available for adult actors. 
We have a strong and moral work ethic, a persistent, energetic and devoted team and give over 100% to seeing that our actors are represented professionally, morally and honestly at all times.  We strive to provide each actor, casting director, production/film company & client with services of uncompromising quality.  The work (anything entrusted to us) is handled with confidentiality at all times.  We dedicate ourselves to the relentless pursuit of excellence in the services we provide. 
If you're keen to be represented by LBF Actors, the first step is to email Liz BF liz@lbfactors.nz to set up a meeting.

Sunday Star Times - There's no business like a kids' acting business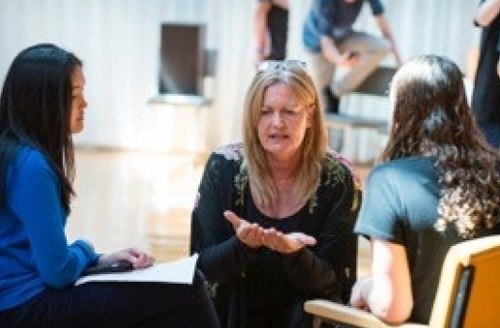 Unlimited Magazine